Hierarchy of UI Elements
Web Dynpro has been provided with lots of tools to make the development easier. When we want to create applications in which UI elements has to be created dynamically and processed dynamically, we have to go a little deeper i.e., we have to use the OO classes of the UI elements.
I was analyzing the hierarchy of classes through SE24. I wanted to make a hierarchical representation of classes of the most commonly used UI elements and share with you all hoping this would be great help while programming dynamically and it would increase the understanding of the Web Dynpro ABAP UI elements.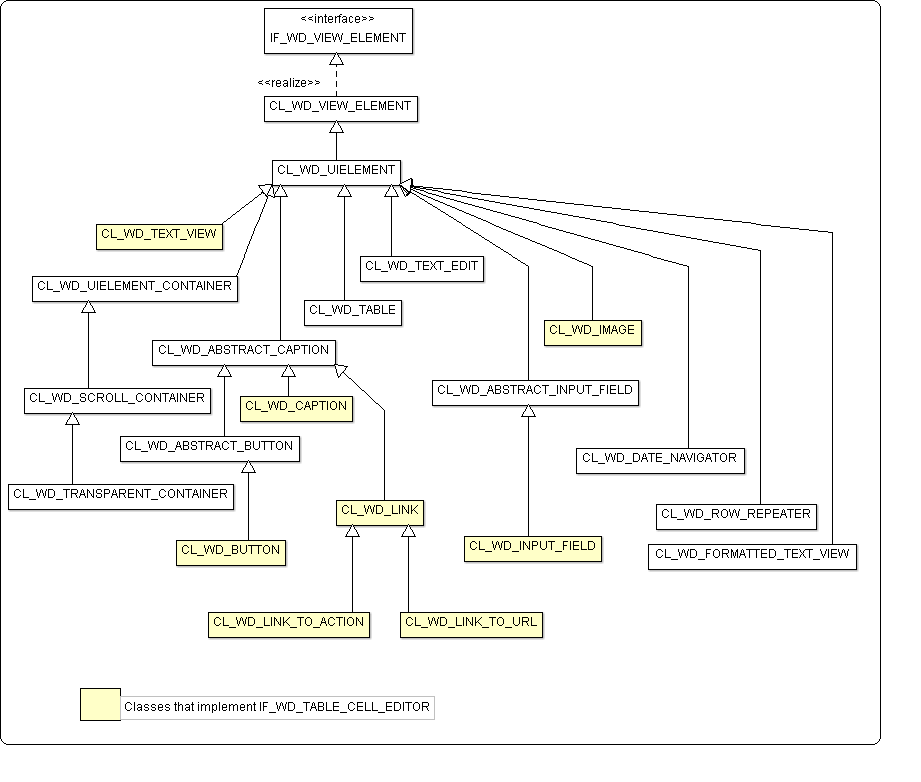 This diagram doesn't contain all the classes related to Web Dynpro ABAP UI elements. Only commonly used elements were taken into account.